Home
Riu Palace Aruba Timeshare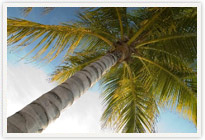 Welcome to the Riu Palace Aruba Timeshare.  This 25 million dollar renovation is sure to offer a new and improved Riu Palace Aruba Resort.  The amazing location of Timeshares at the Riu Palace Aruba puts the white sandy beach right at your front door.
Located on Palm Beach, is a quaint time share nestled within the Riu Palace Aruba, an all inclusive resort. Surrounded by an expanse of sugary white beach and sparkling turquoise waters, 35 spacious one and two bedroom suites offer fully equipped kitchens, living rooms, dining areas, king bedrooms, large baths and private balconies, all with spectacular views of the Caribbean Sea. Situated right on the beach, the Riu Palace Aruba Timeshare is a tropical beachfront Aruba resort. Aruba Timeshare Resorts are the most affordable way to vacation on this beautiful island. Crystal clear aqua waves wash up on the white sands as the trade winds keep you cool under thatched beach palapas. A barefoot walk along the beach at dawn provides both exercise and relaxation.  Taking in the vibrant sunsets at dusk is the perfect finale to an exciting day of sun, sea and sand.
The ease and sense of community provided by timeshare membership in Aruba continues at the Riu Palace Aruba. Many friendships begin sitting right on beautiful Palm Beach. Timeshare now makes up about 50% of annual visitors to Aruba. And the fact that 90% of all pleasure travelers return to Aruba pays tribute to the the island's unique beauty, lovely resorts and affordability of timeshare membership.  At the Riu Palace Aruba you may just find timeshare the cheapest vacation option in Aruba. Timeshare units are only available for rent or sale through members.  The Riu Palace Aruba Hotel is a luxury all inclusive resort and does not offer time sale for sale or for rent.
With consistent sunny weather, tropical breezes and an average year around temperature of 82 degrees, Aruba is considered a second home to many.  The island's blend of tropical beauty and cultural prosperity provides a vacation paradise that appeals to most. Although the island is only about 6 miles wide and twenty miles long, there is something for everyone in Aruba.
The Riu is within walking distance of 3 new malls and entertainment centers. The Paseo Herencia Mall, The Village Mall & Entertainment Center & Palm Beach Mall & Entertainment Center come alive after dark.  Shopping, kiosks, movie theatres, cafe's, restaurants and bars line the strip in front of the high rise hotels.  Tierra del Sol and The Divi Links Golf Courses are nearby.  On world renowned Palm Beach, you will find every water sport activity imaginable.  
In Aruba, the abundance of full flavor and diversity of food is amazing. You will find everything from casual beach restaurants to those that offer elegant and creative ambiances. Attentive and friendly service create very special dining experiences. The high-rise strip is home to over 100 resort and independent restaurants.  Plan a venture downtown and off the beaten path to discover local favorites and trendy new dining spots. No matter where you dine, you will find an eclectic menu of delicious ethnic and international fare.
The Riu features 5 themed restaurants, Krystal offers a Gourmet menu, Milano is  Italian, Nautilus is an Open Air Steak House on the Beachfront and Sayuri is Japanese. Extravagant buffets are featured nightly in Don Nicolas.  Monday is Caribbean Night, Tuesday is International, Wednesday is Mexican , Thursday is Noche de Gala, Friday is International, Saturday is Flambe and Sunday is Chef's Choice.  There is an Espresso Bar,  swim up pool bar and sports bar.  All inclusive food and drink packages are optional for Timeshare Guest.
Hotel guests may contact the Hotel Riu Palace Aruba at www.riu.com.  Timeshare guests may click the link on the Contact Us Page.