Timeshares for Rent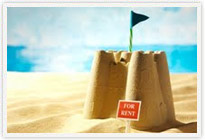 RPC Timeshare Rentals are available only through members
Member establishes fees and payment arrangements
Members must complete a Member Guest form and fax to the RPC if anyone other than the member is using the timeshare unit
The All Inclusive Hotel Riu Palace Aruba has a timeshare community of 35 units. Timeshare rentals offer the most affordable way to vacation in Aruba.  Timeshare units at the Riu Palace Aruba are often available for rent through members. Occupancy is Friday to Friday. While the Riu Palace Aruba does not rent or sell timeshare unit, they maintain the 35 original units.  The resort, including Timeshare was renovated in 2015. Please contact a member if you are interested in renting their available week.
Please request a Rental Agreement from any owner you rent from. You should not rent with a rental agreement. Please also make sure the owner provides you with a Member Guest Form once payment is received.
Timeshare is non-smoking in the units, halls and on the balconies. A one bedroom sleeps 4 with a private bedroom and queen sleeper sofa in the living room.  A two bedroom sleeps 6 with two private bedrooms and a queen sleeper sofa in the living room. All timeshare units have a kitchen and dining/eat in area.  5th floor one bedroom units have two baths.  1st and 3rd floor one bedroom units have 1 bath.  All two bedroom units have two baths with the exception of 546/548 which has 3 baths.
If you are looking for a Week that is not listed, please contact kyle8400@aol.com
Week
Unit
Date
Bedrooms
Price
Contact
2018
 
 
 
 
 
21
564
5/25/18-6/1/18
1
$900
spooky183@comcast.net

 

22
175
6/1/18-6/8/18
2
$1,600
danaecuomo@gmail.com

 

22
173
6/1/18-6/8/18
2
$1,700
Dbar449@aol.com

 

23
171
6/8/18-6/15/18
1
$1,500
Teena46@yahoo.com

 

23
349/350
6/8/18-6/15/18
2
$1,800
wellscpw@sbcglobal.net

 

24
352/354
6/15/18-6/22/18
2
$1,600
Abbiej21@gmail.com

 

25
271
6/22/18-6/29/18
2
$1,950
Ariandjoe25@yahoo.com

 

26
 
6/29/18-7/6/18
1
$2,000
Jacqui139@aol.com

 

26
273
6/29/18-7/6/18
2
$1,700
Mary-Lee@kelairinc.com

 

27
556
7/6/18-7/13/18
1
$1,500
Kyle8400@aol.com

 

29
544
7/20/18-7/27/18
1
$875
ginnyrella@aol.com

 

30
562
7/27/18-8/3/18
1
$1,000
jailor811.mf@gmail.com  

 

31
352/354
8/3/18-8/10/18
2
$2,200
Dmp828@verizon.net

 

31
364
8/3/18-8/10/18
1
$1,400
Mtorre26@yahoo.com

 

34
352/354
8/24/18-8/31/18
2
$2,500
Shr.bow0818@gmail.com

 

34
560
8/24/18-8/31/18
1
$1,300
fedelea@msn.com

 

35
560
8/31/18-9/7/18
1
$1,000
fedelea@msn.com

 

35
273
8/31/18-9/7/18
2
$1,900
Kyle8400@aol.com

 

35
546/548
8/31/18-9/7/18
2
$1,500
Psereno1@gmail.com

 

36
568
9/7/18-9/14/18
1
$1,100
Chuck23451@aol.com

 

40
273
10/5/18-10/12/18
2
$1,900
lmair@att.net

 

46
566
11/16/18-11/23/18
1
$1,500
loriannlatham@yahoo.com

 

49
556
12/7/18-12/14/18
1
$1,400
Vic0625@msn.com

 

50
271
12/14/18-12/21/18
2
$2,500
sirryon@aol.com

 

50
546/548
12/14/18-12/21/18
2
$2,100
Emily@lowneylaw.com

 

51
170
12/21/18-12/28/18
1
$2,500
Mdcorn160@gmail.com

 

51
171
12/21/18-12/28/18
1
$2,500
Kyle8400@aol.com

 

51
552
12/21/18-12/28/18
1
$2.500
Kyle8400@aol.com

 

51
558
12/21/18-12/28/18
1
$2,250
Kyle8400@aol.com

 

52
546/548
12/28/2018-1/4/2019
2
$4,500
Kyle8400@aol.com

 

2019

 

 
 
 
 
 
1
356/357
1/4/19-1/11/19
2
$2,750
Alincoln2@aol.com

 

2
356/357
1/11/19-1/18/19
2
$2,500
Esloan1945@aol.com

 

3
352/354
1/18/19-1/25/19
2
$2,300
Ccapone99@comcast.net

 

6
544
2/8/19-2/15/19
1
$1,900
Kyle8400@aol.com

 

9
554
3/1/19-3/8/19
1
$2,300
carrdrc@gmail.com

 

10
273
3/8/19-3/15/19
2
$3,300
carrdrc@gmail.com

 

10
554
3/8/19-3/15/19
1
$1,895
Fjc2001@yahoo.com

 

13
277
3/29/19-4/5/19
2
$2,900
rhabicht@mgcf.org

 

14
359/360
4/5/19-4/12/19
2
$2,800
mrsjdfield@hotmail.com

 

46
562
11/15/19-11/22/19
1
$1,800
mlpin@cogeco.ca

 

50
554
12/13/19-12/20/19
1
$1,500
Dlb02539@gmail.com