Timeshares for Rent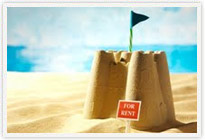 RPC Timeshare Rentals are available only through members
Member establishes fees and payment arrangements
Members must complete a Member Guest form and fax to the RPC if anyone other than the member is using the timeshare unit
The Newly Renovated, All Inclusive Hotel Riu Palace Aruba, has a timeshare community of 35 units. Timeshare rentals offer the most affordable way to vacation in Aruba.  The Timeshare units at the Riu Palace Aruba are often available for rent through members. Occupancy is Friday to Friday. While the Riu Palace Aruba does not rent or sell timeshare unit, they maintain the 35 original units. Please contact a member if you are interested in renting their available week.
Timeshare is non-smoking in the units, halls and on the balconies. A one bedroom sleeps 4 with a private bedroom and queen sleeper sofa in the living room.  A two bedroom sleeps 6 with two private bedrooms and a queen sleeper sofa in the living room. All timeshare units have a kitchen and dining/eat in area.  5th floor one bedroom units have two baths.  1st and 3rd one bedroom units have 1 bath.  All two bedroom units have two baths with the exception of 546/548 which has 3 baths.
Rentals:
Renter may contact the Riu in Aruba by phone at 011-297-526-3900 and ask for Timeshare to verify the rental is legitimate
Owner prepares a Rental Agreement
Renter and Owner Sign Rental Agreement    
Renter pays for rental in full by Certified Bank Check
Upon receipt of payment, owner completes a Member Guest Form and sends a copy to the Riu and to the renter.
If you are looking for a Week that is not listed, please contact kyle8400@aol.com
Week
Unit
Date
Bedrooms
Price
Contact
2017

 

 
 
 
 
 
44
552
11/3/17-11/10/17
1
$700
NDMBP@aol.com

 

44
542
11/3/17-11/10/17
1
$800
bl4214c@aim.com

 

48
366
12/1/2017-12/8/2017
1
$800
dabetzner1215@gmail.com

 

49
546/548
12/8/17-12/15/17

 

2
$2,500
Jacqui139@aol.com
49
562
12/8/17-12/15/17
1
$800
Pookyob53@aol.com

 

50
554
12/15/17-12/22/17
1
$1,500
dlb02539@gmail.com

 

 

 

52
566
12/29/17-1/5/18
1
$1,900
Kyle8400@aol.com

 

52
275
12/29/17-1/5/18
2
$3,900
Kyle8400@aol.com

 

 
 
 
 
 
 
2018
 
 
 
 
 
1
568
1/5/18-1/12/18
1
$1,800
Kyle8400@aol.com

 

1
344/346
1/5/18-1/12/18
1
$2,800
Rosemarieetc320@gmail.com

 

1 & 2
1: 368

2: 171

1/5/18-1/12/18

1/12/18-1/19/18

1
$1,500 per week
scosta@northerncomforthvac.com

 

2
172
1/12/18-1/19/18
1
$1,900
constancev16@gmail.com

 

2
271
1/12/18-1/19/18
2
$2,500
constancev16@gmail.com

 

2
273
1/12/18-1/19/18
2
$2,400
lobis4@comcast.net

 

3
271
1/19/18-1/26/18
2
$2,500
constancev16@gmail.com

 

3
366
1/19/18-1/26/18
1
$2,000
860-623-5369

 

3
552
1/19/18-1/26/18
1
$1,600
Kyle8400@aol.com

 

5
556
2/2/18-2/9/18
1
$1,900
Kyle8400@aol.com

 

5
352 Lockoff
2/2/18-2/9/18
Lockoff
$950
janethhi@hargray.com

 

6
566
2/9/18-2/16/18
1
$1,700
Delaine19@aol.com

 

7
360 Lockoff
2/16/18-2/23/18
Lockoff
$1,000
ssgladden@yahoo.com

 

7
169
2/16/18-2/23/18
1
$1,900
Noname99999@msn.com

 

8
544
2/23/18-3/2/2018
1
$1,900
suejhhi@gmail.com

 

8
173
2/23/18-3/2/18
2
$2,800
Kyle8400@aol.com

 

9
560
3/2/18-3/9/18
1
$1,850
mjcdas@aol.com

 

9
271
3/2/18-3/9/18
2
$2,900
michael@jomartchocolates.com

 

9
364
3/2/18-3/9/18
1
$1,850
Joecno5@comcast.net

10
177
3/9/18-3/16/18
2
$2,900
Kyle8400@aol.com

 

 

10
558
3/9/18-3/16/18
1
$1500
Jacqui139@aol.com

 

10
359/360
3/9/18-3/16/18
2
$1,800
Dancingmachine17@gmail.com

 

11
554
3/16/18-3/23/18
1
$1,850
fjc2001@yahoo.com

 

12
542
3/23/18-3/30/18
1
$1,900
Kyle8400@aol.com
13 & 14
544
13: 3/30/18-4/6/18

14: 4/6/18-4/13/18

1
$1,275/week
rreny003@maine.rr.com
13
368
3/30/18-4/6/18
1
$1,300
Vbraun2543@embarqmail.com
13
558
3/30/18-4/6/18
1
$2,000
gtargeo@comcast.net
13
177
3/30/18-4/6/18
2
$2,600
rhabicht@mgcf.org
13
170
3/30/18-4/6/18
1
$1,500
abmdkm@verizon.net
14
564
4/6/18-4/13/18
1
$1,800
Kyle8400@aol.com

 

14
359/360
4/6/18-4/13/18
2
$1,850
mrsjdfield@hotmail.com

 

18
349/350
5/4/18-5/11/18
2
$2,000
robertamaisto@sbcglobal.net

 

18
554
5/4/18-5/11/18
1
$1,500
marienunziato@gmail.com

 

19
552
5/11/18-5/18/18
1
$1,500
Jacqui139@aol.com

 

20
556
5/18/18-5/25/18
1
$1,500
Jacqui139@aol.com

 

21
368
5/25/18-6/1/18
1
$1,500
Jacqui139@aol.com

 

21
552
5/25/18-6/1/18
1
$1,500
Jacqui139@aol.com

 

22
368
6/1/18-6/8/18
1
$1,400
Kyle8400@aol.com

 

23
171
6/8/18-6/15/18
1
$1,500
Teena46@yahoo.com

 

23
349/350
6/8/18-6/15/18
2
$1,800
wellscpw@sbcglobal.net

 

23
170
6/8/18-6/15/18
1
$1,300
Orhunt7@gmail.com

 

24
544
6/15/18-6/22/18
1
$1,500
Jacqui139@aol.com

 

25
271
6/22/18-6/29/18
2
$2,500
Ariandjoe25@yahoo.com

 

30
269
7/27/18-8/3/18
2
$2,800
Matz11@atlanticbb.net

 

32
568
8/10/18-8/17/18
1
$1,500
Jacqui139@aol.com

 

35
349/350
8/31/18-9/7/18
2
$1,900
gschwam@vacdc.org

 

36
550
9/7/18-9/14/18
1
$1,500
Jacqui139@aol.com

 

37
368
9/14/18-9/21/18
1
$1,300
Vbraun2543@embarqmail.com

 

38
558
9/21/18-9/28/18
1
$1,500
Jacqui139@aol.com

 

42
562
10/19/18-10/26/18
1
$1,500
Jacqui139@aol.com