Timeshares for Rent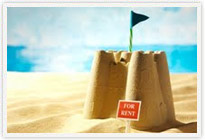 RPC Timeshare Rentals are available only through members
Member establishes fees and payment arrangements
Members must complete a Member Guest form and fax to the RPC if anyone other than the member is using the timeshare unit
 The Newly Renovated All Inclusive Hotel Riu Palace Aruba has a timeshare community of 35 units. Timeshare rentals offer the most affordable way to vacation in Aruba.  The Timeshare units at the Riu Palace Aruba are often available for rent through members.  While the Riu Palace Aruba does not rent or sell timeshare unit, they maintain the 35 original units. Please contact a member if you are interested in renting their available week.
Rentals:
Renter may contact the Riu in Aruba by phone at 011-297-526-3900 and ask for Timeshare to verify the rental is legitimate
Owner prepares a Rental Agreement
Renter and Owner Sign Rental Agreement    
Renter pays for rental in full by Certified Bank Check
Upon receipt of payment, owner completes a Member Guest Form and sends a copy to the Riu and to the renter.
Week
Unit
Date
Bedrooms
Price
Contact
2016
 
 
 
 
 

 

 

 

23
348
6/3/16-6/10/16
1
$1,200
Dmorrissey2@gmail.com

 

24
546/548
6/10/16-6/17/16
2
$2,200
JK6136@aol.com

 

24
544
6/10/16-6/17/16
1
$1,900
Jacqui139@aol.com

 

25
349/350
6/17/16-6/24/16
2
$1,400
eaton.john.w@gmail.com

26
366
6/24/16-7/1/16
1
$1,300
thendersons2002@yahoo.com

29
552
7/15/16-7/22/16
1
$1,000
huntsman77@hotmail.com

30
344/346
7/22/16-7/29/16
2
$1,600
chris24_7@hotmail.com

31
360 Lock Off Hotel Room
7/29/16-7/5/16
1
$800
Lg0607@aol.com

 

31
568
7/29/16-7/5/16
1
$1,400
shoresprts@aol.com

 

32
568
8/5/16-8/12/16
1
$1,900
Jacqui139@aol.com

 

32
171
8/5/16-8/12/16
1
$1,200
Kyle8400@aol.com

 

33
362
8/12/16-8/19/16
1
$1,900
Jacqui139@aol.com

 

34
562
8/19/16-8/26/16
1
$1,900
Jacqui139@aol.com

 

35
568
8/26/16-9/2/16
1
$1,100
k.perla@orbitelcom.com

 

36
550
9/2/16-9/9/16
1
$1,900
Jacqui139@aol.com

 

36
269
9/2/16-9/9/16
2
$2,000
gracebender74@gmail.com

 

38

 

558
9/16/16-9/23/16
1
$1,900
Jacqui139@aol.com

 

38
568
9/16/16-9/23/16
1
$1,900
Jacqui139@aol.com

 

42
172
10/14/16-10/21/16
1
$1,200
bauerwiese@t-online.de

 

43&43
359/360
43: 10/21/16-10/28/16

44:  10/28/16-11/4/16

2
$1700 per week
sunshine.zinna@gmail.com

 

44
349/350
10/28/16-11/4/16
2
$2,900
Jacqui139@aol.com

 

46
566
11/11/16-11/19/16
1
$1,200
loriannlatham@yahoo.com

 

48
544
11/25/16-12/2/16
1
$1,900
Jacqui139@aol.com

 

49
546/548
12/2/16-12/9/16
2
$2,900
Jacqui139@aol.com

 

51
271
12/16/16-12/23/16
2
$2,500
kgelernt@yahoo.com

 

51
171
12/16/16-12/23/16
1
$1,800
Kyle8400@aol.com

 

51
277
12/16/16-12/23/16
2
$1,900
rpw@apbspeakers.com

 

51
544
12/16/16-12/23/16
1
$1,300
rpw@apbspeakers.com

 

52
 
12/23/16-12/30/16
1
$2,500
Kyle8400@aol.com

 

1
356/357
1/6/17-1/13/17
2
$2,500
alincoln2@aol.com

 

1
271
1/6/17-1/13/17
2
$2,500
Kyle8400@aol.com

 

1
349/350
1/6/17-1/13/17
2
$2,400
larry@mckenzieproperties.net

 

2
356/357
1/13/17-1/20/17
2
$2,500
esloan1945@aol.com

 

7
352/354
2/17/17-2/24/17
2
$2,900
alice_chernavsky@yahoo.com

 

10
170
3/10/17-3/17/17
1
$1,900
Kyle8400@aol.com

 

11
368
3/17/17-3/24/17
1
$1,900
Kyle8400@aol.com

 

11
277
3/17/17-3/24/17
2
$2,500
mcmillanjd@comcast.net

 

14
560
4/7/17-4/14/17
1
$1,250
bobbyc124@hotmail.com